I've worked along side the ZUMBA® team since 2016 and worked over their different sub brands: ZumbaWear, STRONG, Party In Pink, ShakeShakeShake, and ZumbaVacations. I've enjoyed doing different things from email design, website, packaging and some motion pieces for social media, using their elements, adapting them and creating new ones.


These are a couple of emails I designed for the Zumba subscribers to launch ZumbaVacations.


Emails for ZumbaWear. Here we had to represent different assets that represent their collection. For instance BackToBasics needed to be more "basic" than the general Zumba loud and bold image, and Gradients needed some graphics that wouldn't overpower the clothing.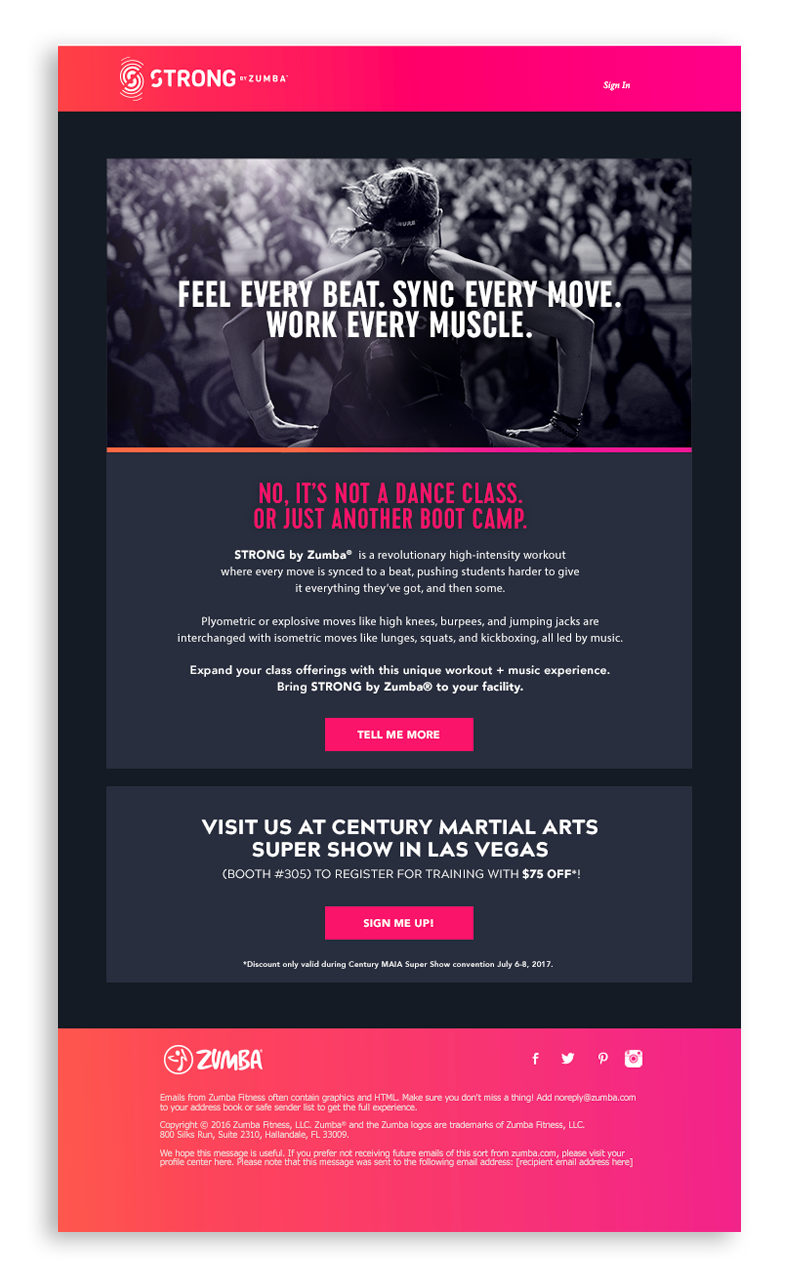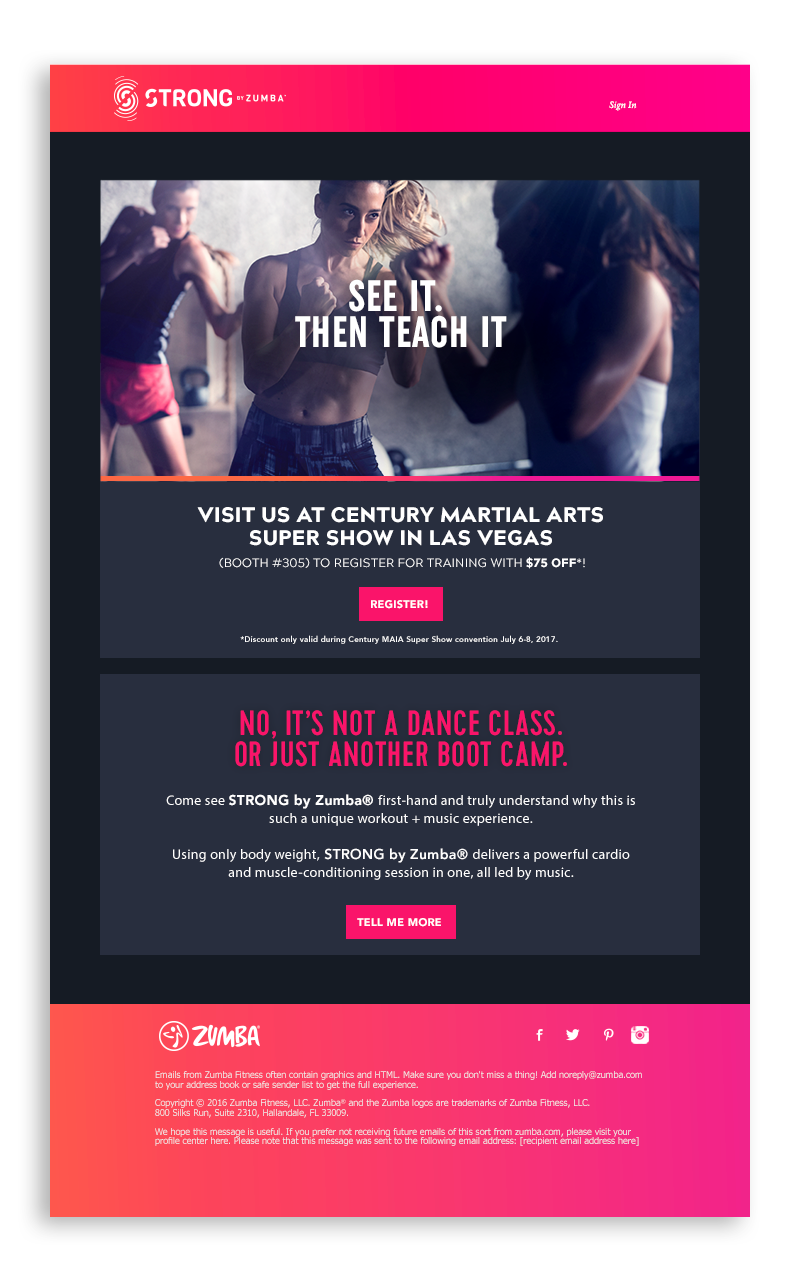 Email design for STRONG by Zumba
Zumba Creatives: Adela Souto: Creative Director / ZumbaVacations: Pablo Galimary.  
Zumba Strong: Cristina Briceño. ZumbaWear : Brandy Swope.