11Q. 
Video for a series of quick 11Questions interviews of several different personalities.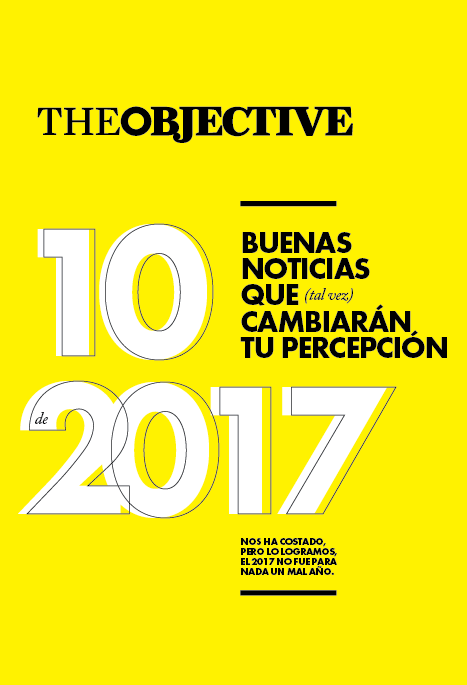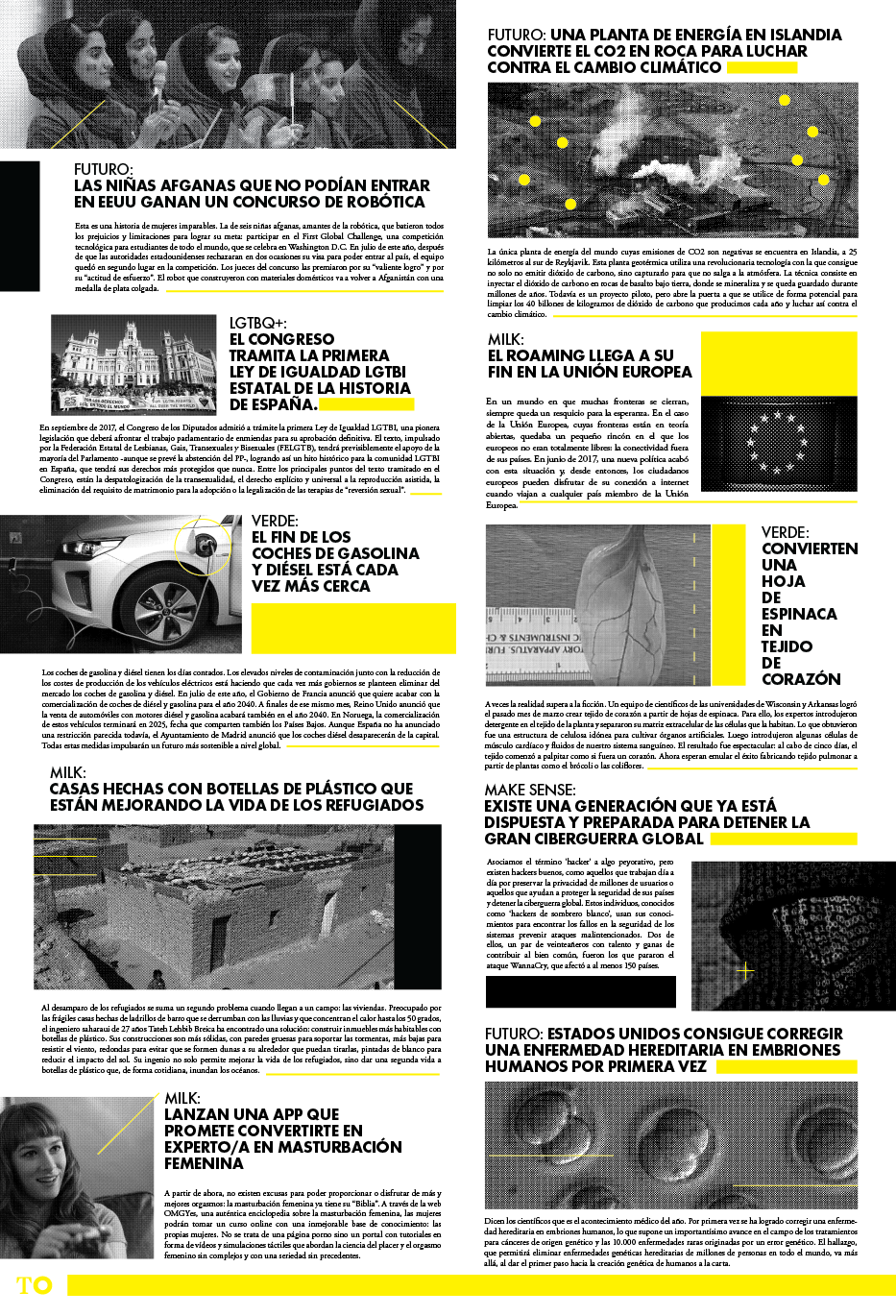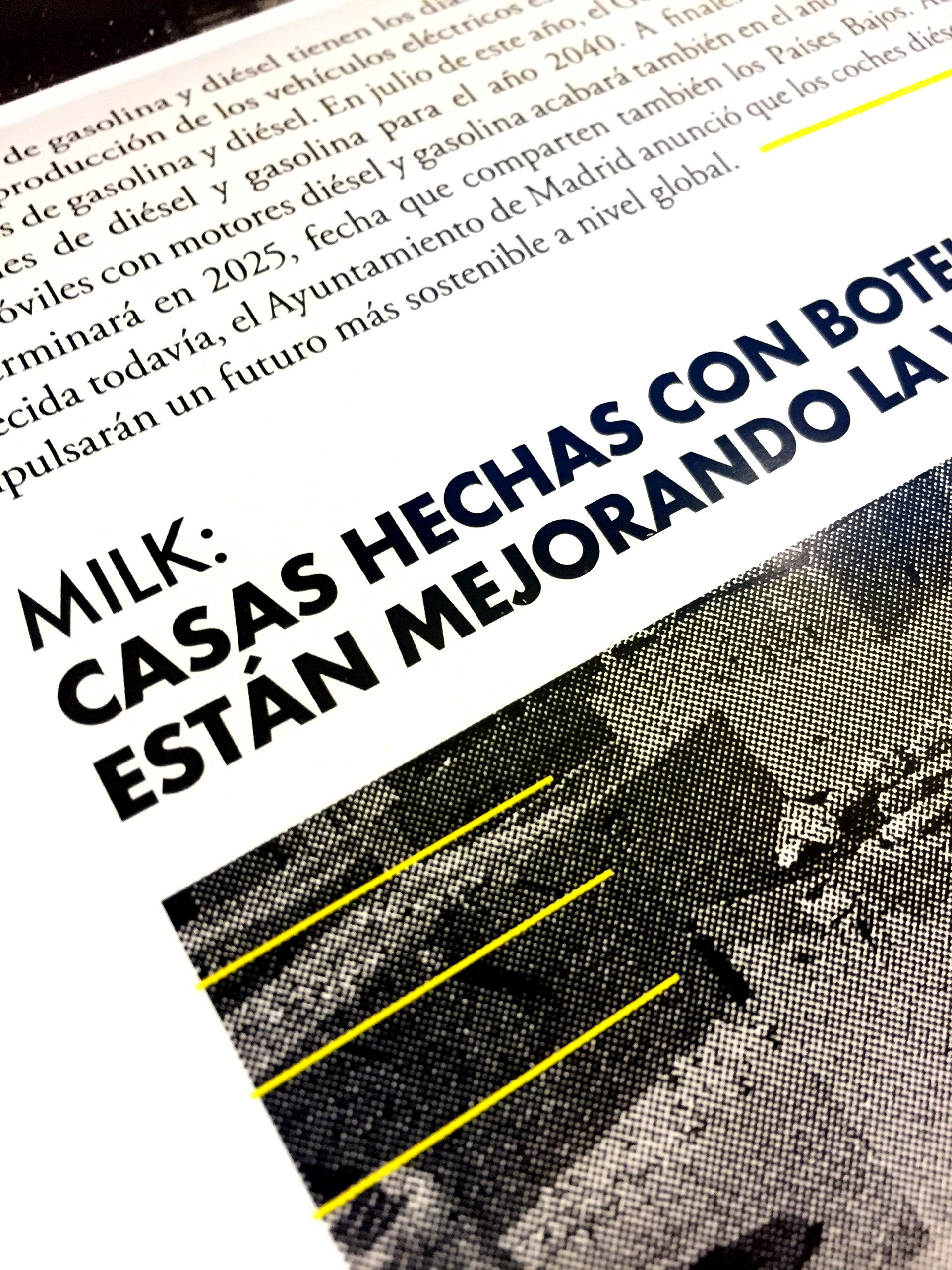 10 Good News of 2017

. 
Printed folded brochure to demonstrate that 2017 was not as bad as we thought it was.
Reel
.

A section for the reel of accomplishments and the team for 2017.


Ranking TO

. Illustrations for a ranking of influentials millennials in Spain.